WORK WITH US
We are a passionate team that works together to create lasting impact with all of our partners. Join our team to create an impact.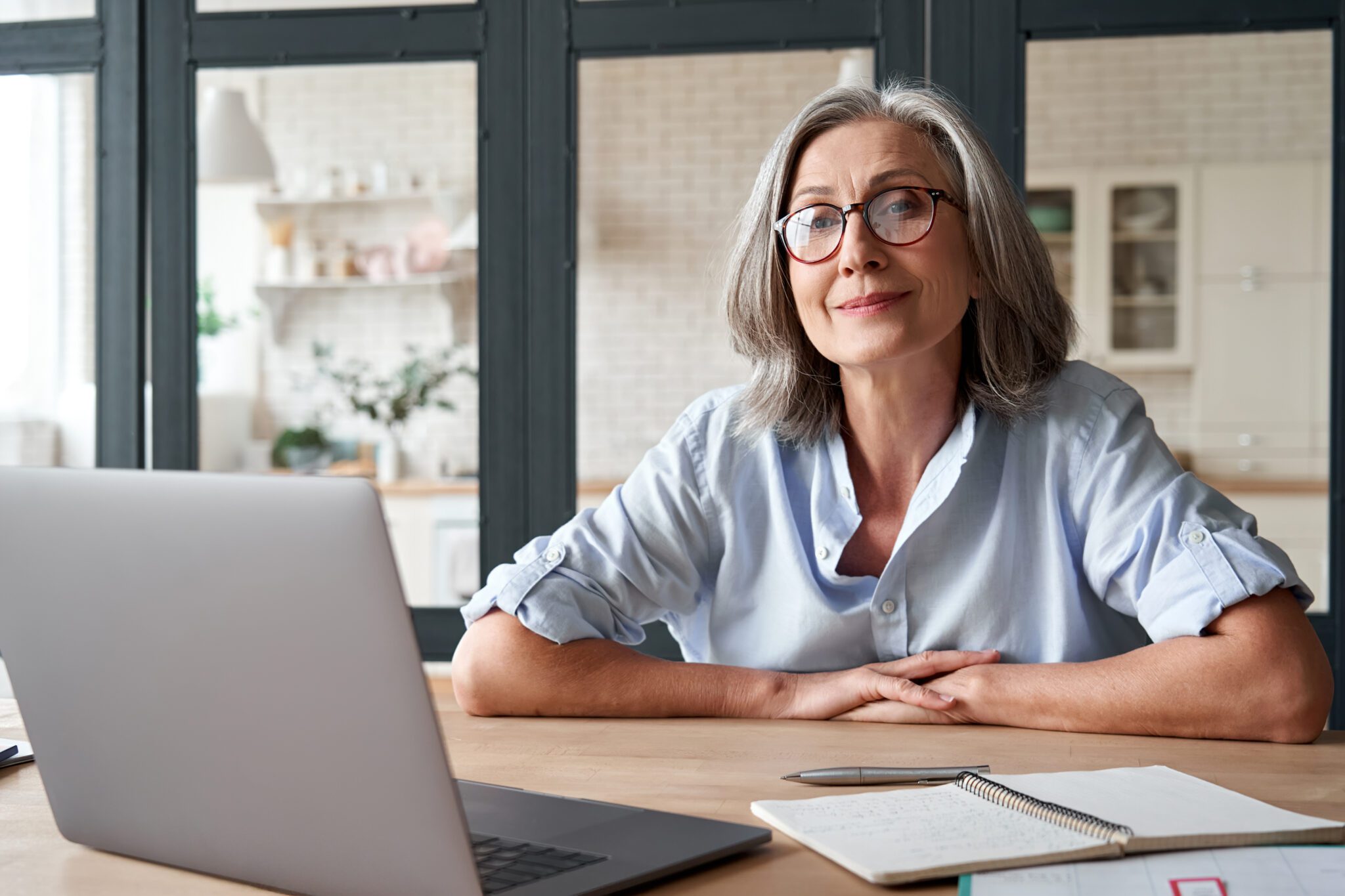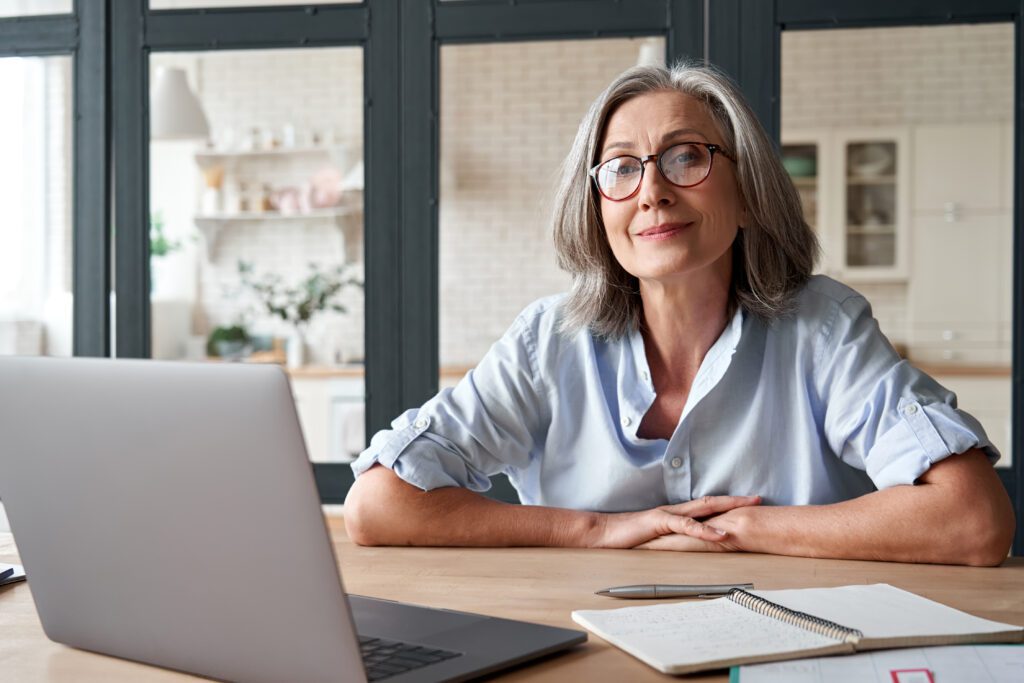 SRI Executive offers career opportunities that are both intellectually challenging and have a positive impact on the world we live in. We partner with leading international mission-driven organisations to place and develop top leadership talent and co-create impactful strategies. By joining our team, you will be able to do what you are naturally good at, enhance your skills and knowledge, and continually grow and develop in your role!
Join our team as a Consultant
Consultant Role Profile
The role gives you the opportunity to lead and manage all aspects of an executive search process, working with our clients at both national and international levels. You will engage with them to fully understand their specific hiring requirements and leverage our market knowledge and extensive networks to source and identify their talent needs. Working with our team, you will grow our brand internationally, supported by a global team.
As a Consultant, your work will include client lead generation and pitch preparation; undertake client needs assessment and understand client culture and values; develop search timeline and search launch process; develop and select a pipeline of candidates for a wide portfolio of searches through sourcing, in-depth selection process and dedicated client management.
At SRI Executive, we partner with our clients to deliver them the highest quality transparent search process. Our Consultants are central to our client engagement and are passionate about delivering solutions to meet our client's needs.
The Consultant must excel in project management and have excellent communication skills. We are seeking a person with the intellectual skills and ethical values necessary to understand a complex assignment, the empathy to understand the organisational needs of our clients, the skills and intuition to identify world class leading candidates, the advocacy skills to engage candidates and clients, and the capacity to lead and engage as part of a core project team and a wider corporate family. These traits are the fundamental to our continued success.
As a Consultant, you will be required to travel 10% of the time.
Key Responsibilities
SRI Executive is an equal opportunity employer. We do not discriminate based on race, colour, national origin, religion, sex, disability, age, sexual orientation, military status, veteran status, genetic information, gender identity or any other characteristic protected by applicable federal, state or local law.
The responsibilities of a Consultant include, but are not limited to:
Oversee all aspects of a portfolio of quality-driven executive searches.
Engage key client stakeholders in needs assessment process to gain an in-depth understanding of each client's unique culture, business model and organisational strategy, and apply that knowledge to the search strategy.
Consistently delivering extraordinarily high levels of client service, including timely delivery of all search-related deliverables.
Provide advice in a consultative capacity regarding their strategic hiring decisions and organisational development.
Guide and support the research team to develop and execute search-specific strategies and ensuring that meets agreed timeframe and deliverables.
Collaborate with operations and research staff to oversee sourcing, interviewing and assessment of high-quality candidates and ensuring that all candidates have a positive experience with SRI Executive.
Cultivating and stewarding high-level candidates through the selection process.
Contribute to the development and growth of the business through current long-term agreements, managing current client relationships, developing new clients, and ensuring we leverage quality of relationship management.
Participating in internal projects to develop highest quality recruitment services and products and identify opportunities to maximize efficiencies.
Continually improve processes and systems to further develop SRI as an organisation of excellence in executive search.
Qualities, Skills & Characteristics:
5-7 years of relevant experience in full-cycle recruiting, human resources, or related field.
Knowledge of/experience in the international development field is advantageous but not essential.
Outstanding interpersonal skills, including the ability to establish dynamic and trust-based partnerships with clients and candidates.
Excellent oral and written communication skills.
Exceptional project management skills and ability to multi-task, delegate and manage multiple projects and competing priorities.
Proven ability to self-direct and take initiative.
Demonstrated client management success.
Strong people management skills, the ability to motivate others and hold themselves and other accountable for high expectations.
Ability to multi-task with excellent attention to detail.
Innate customer service orientation and a desire to do right by clients, candidates, and colleagues.
Desire to work in a highly entrepreneurial, fast-paced, and deadline-driven environment.
An intuitive understanding of people and their motivations.
A natural inclination for developing strong relationships and networks.
Must possess a global mind-set and outlook.
Culturally aware and sensitive with a demonstrated commitment to DEI.
A true commitment to building a strong mission-driven sector; and ability to demonstrate experience in growing a business
How to Apply
If you wish to be considered for this position, please send a copy of your most recent CV and a letter of Motivation to  to Peeui Sangalang at [email protected].
SRI Executive provides equal employment opportunity to all employees and applicants without regard to race, religion, age, ancestry, gender, sex, sexual orientation, national origin, citizenship status, physical or mental disability, veteran status, marital status, or any other characteristic protected by applicable law.
Lasting Impact Starts with Us
Candidates
We would love to hear from you, see our vacancies page for current opportunities.
Read More
SRI Executive is the leading Executive Search, Strategy and Leadership consulting practice in global development. Download this brochure to read more.
Our Latest Insights
Read our latest insights on the global development sector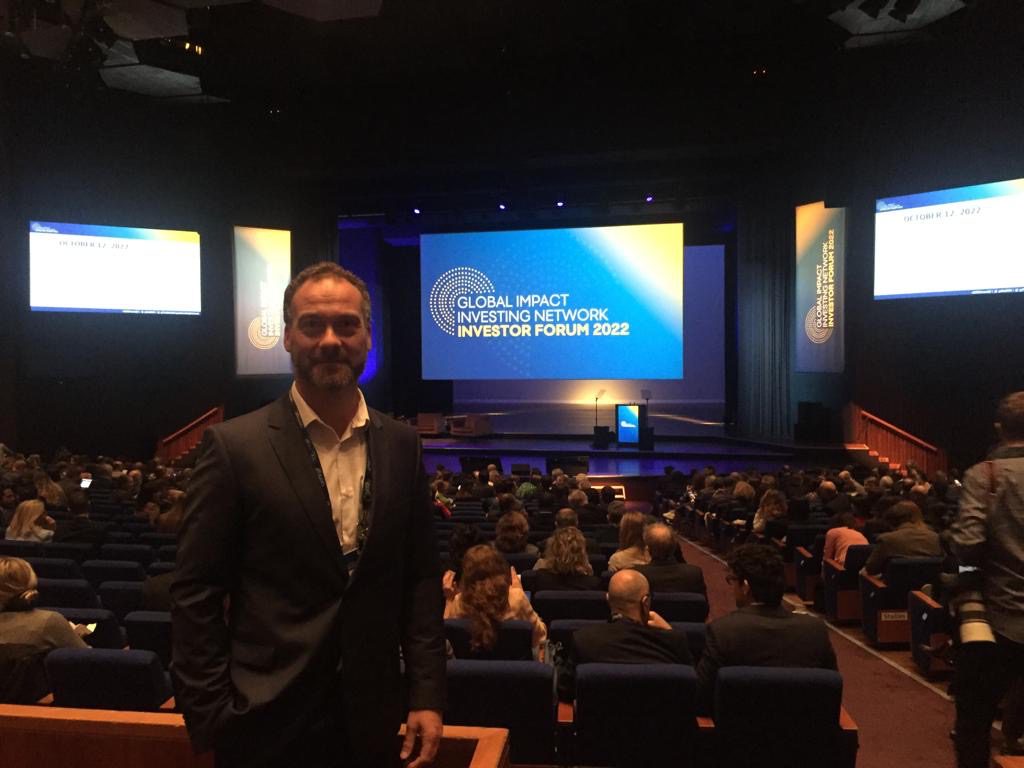 Attending the GIIN Investor Forum
We attended the Global Impact Investing Investor Forum in the Netherlands. Read about our experience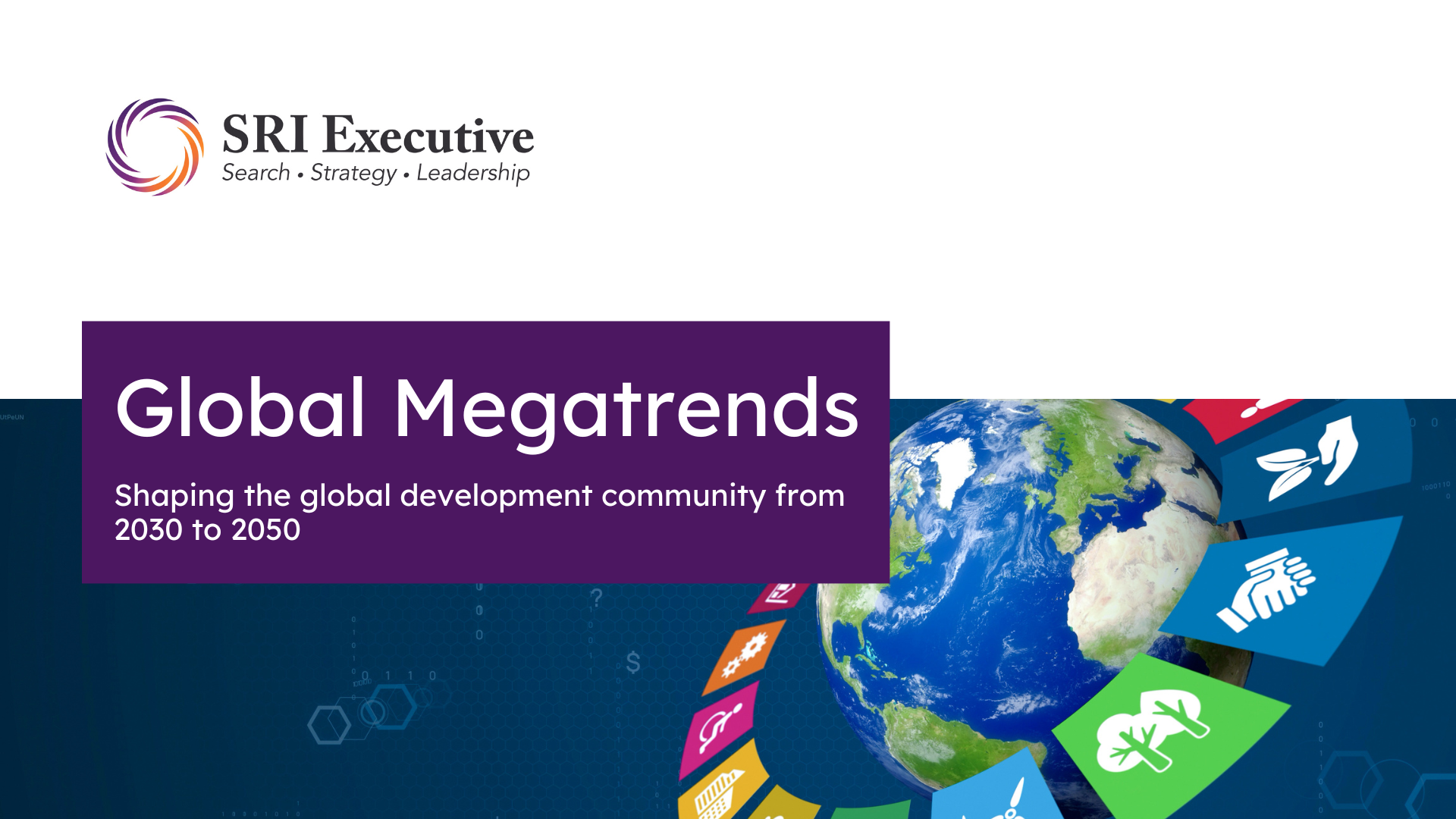 Global Megatrends: Shaping the global development community from 2030 to 2050
What Does 2030 look like for the Global Development Community?
Building a development organisation's strategic plan on an evolving and uncertain world stage is a challenge.
Find a consultant
Speak to a Consultant about partnering with us
Get in Touch
Contact SRI Executive to learn more about our work
Explore Opportunities
Search the current vacancies led by SRI Executive
Stay Connected
Submit your contact details to stay connected with
SRI Executive