SECTORS
SRI Executive focuses on five key thematic areas including International Development, Global Health, Development Finance, Sustainability and Education.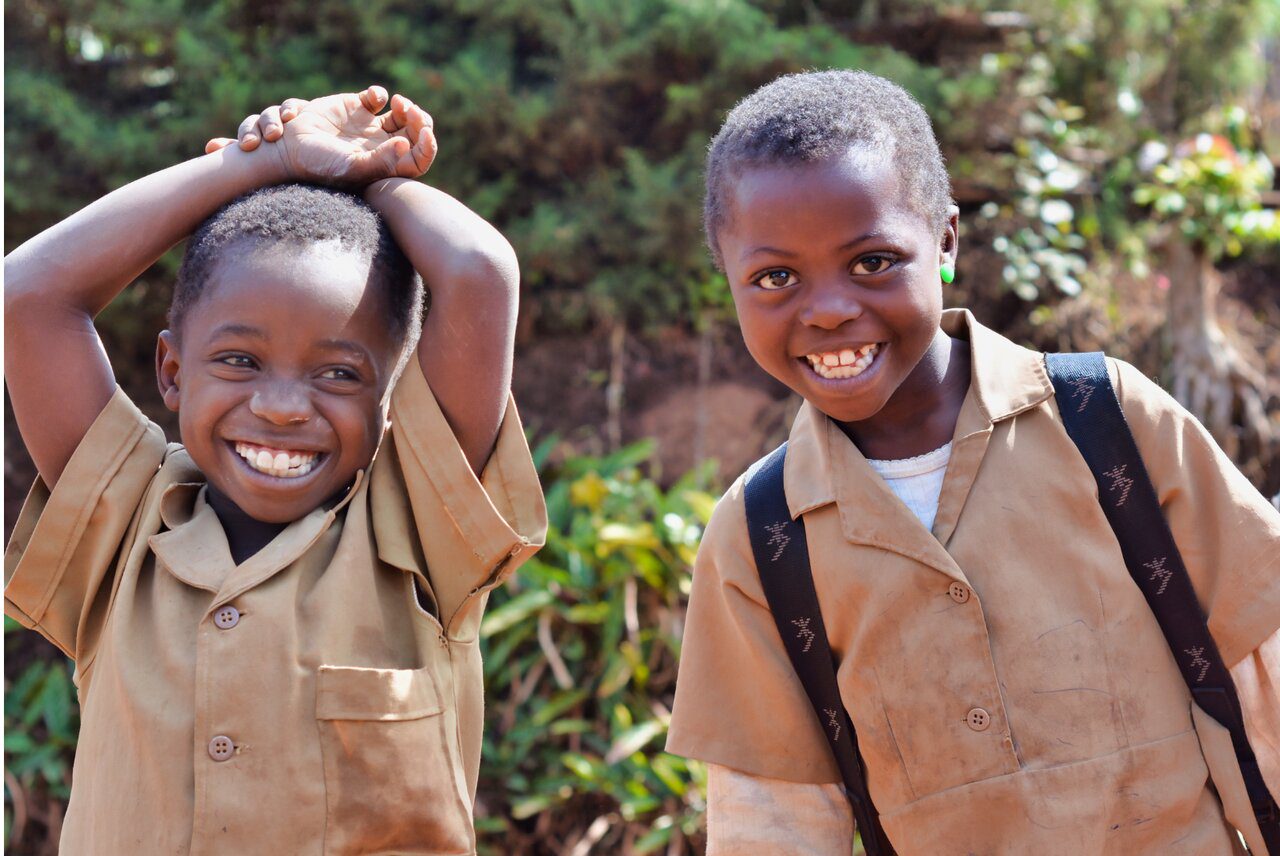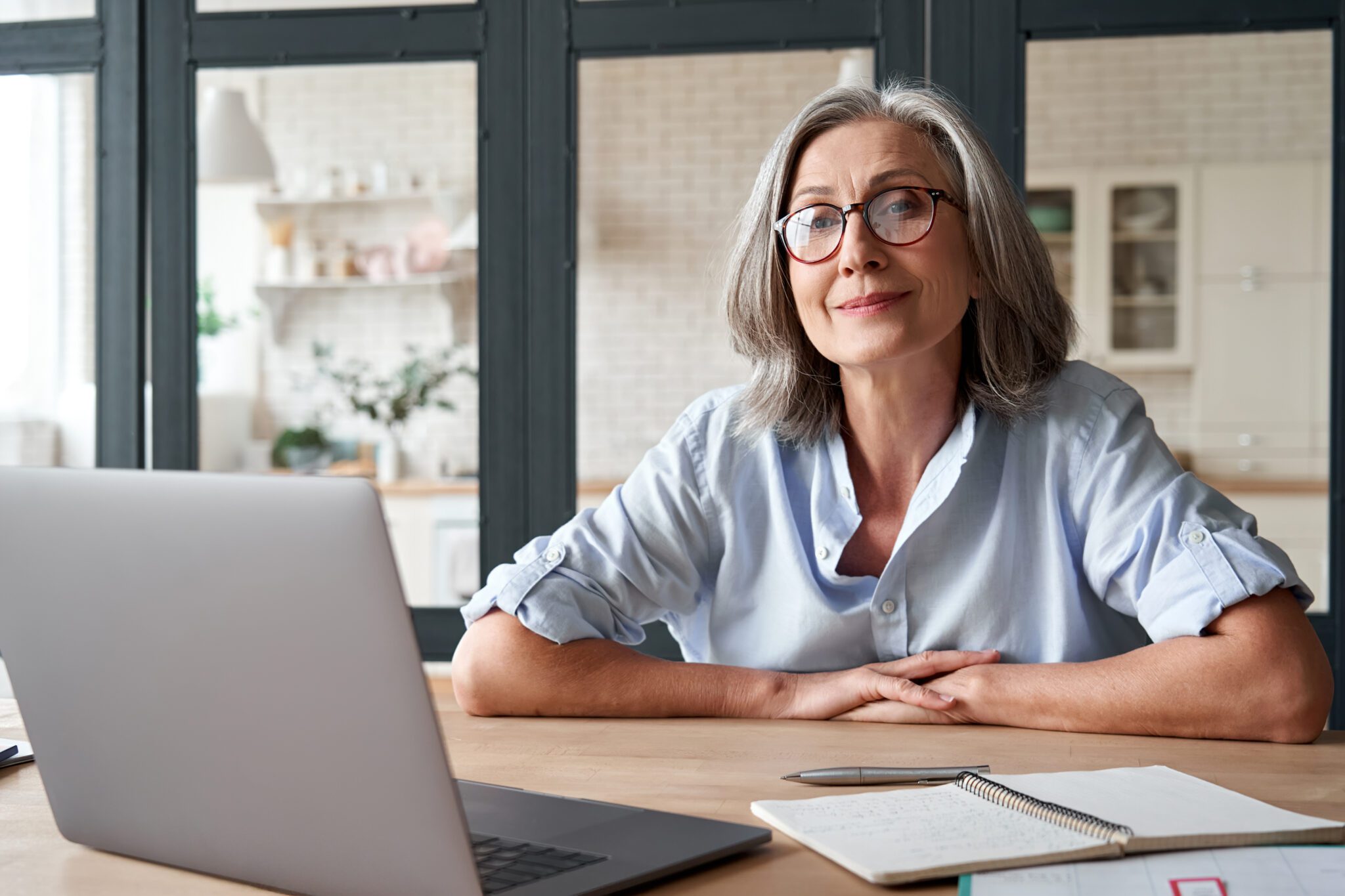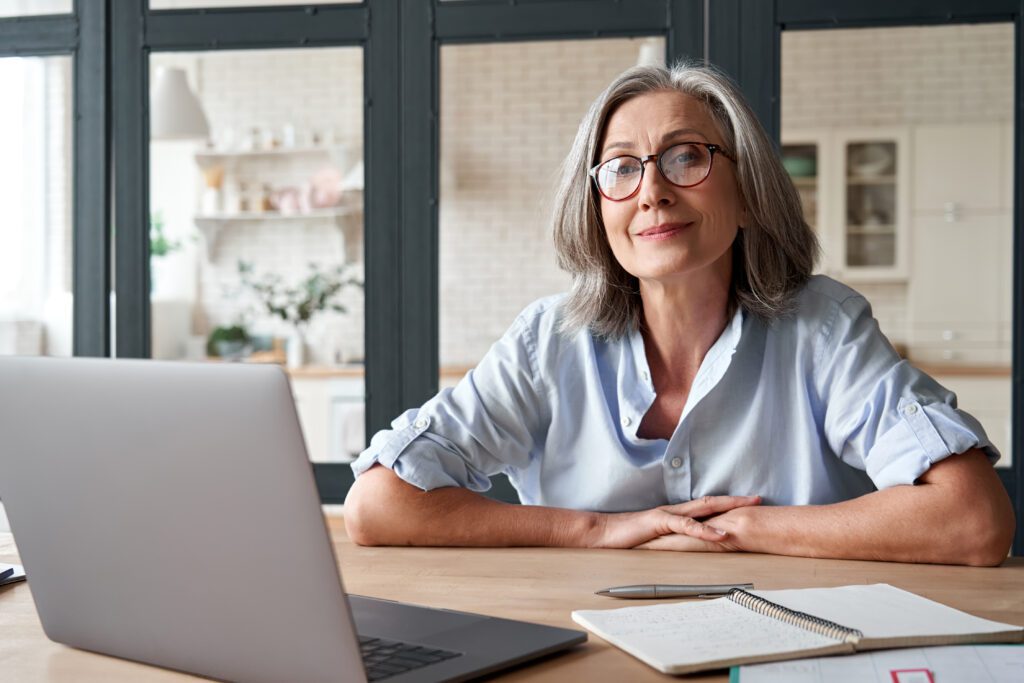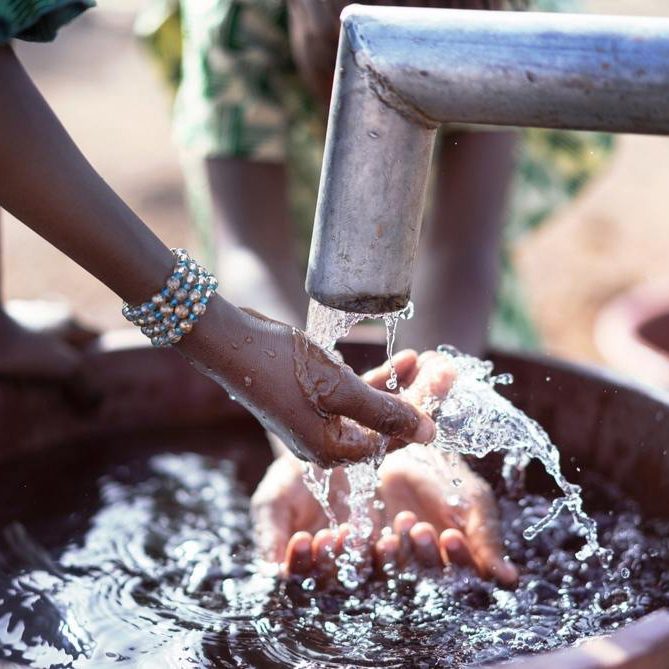 International Development
SRI Executive partners with global development organisations supporting their work to address challenging and interconnected social, economic and geo-political issues. Our clients deliver innovative solutions to poverty, hunger and malnutrition, education, gender inequality and violence, and democracy and injustice. Their respective mandates contribute to the 17 Sustainable Development Goals (SDGs) and their approach gives due consideration to climate adaptation and mitigation.
Our deep sectoral experience enables us to understand our clients' needs and develop tailored solutions that help them to achieve their critical goals. Examples of the organisations we have collaborated with include the Bill and Melinda Gates Foundation, Fairtrade, the UNDP and the World Food Programme.
Global Health
SRI Executive collaborates with global health organisations that work tirelessly to achieve equitable access to healthcare solutions and education. Our partners target pressing health issues, especially those affecting vulnerable communities, through medical research, health investment, market access to health solutions, education and advocacy. Organisations that we have worked with include FHI 360, Global Alliance for Improved Nutrition (GAIN), TB Alliance and the World Health Organisation.
SRI Executive is proud to work with organisations committed to addressing the COVID-19 pandemic. To show our thanks and appreciation, in 2021 we donated 1,300 COVID-19 vaccines to those that need them most.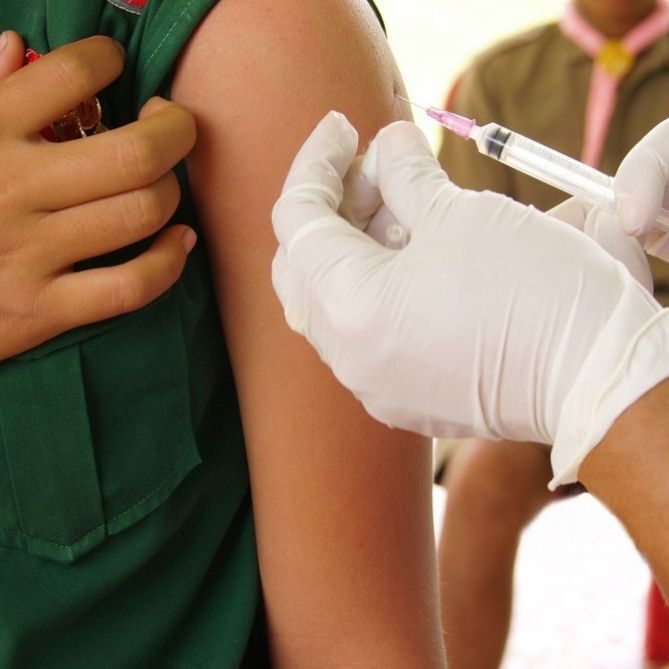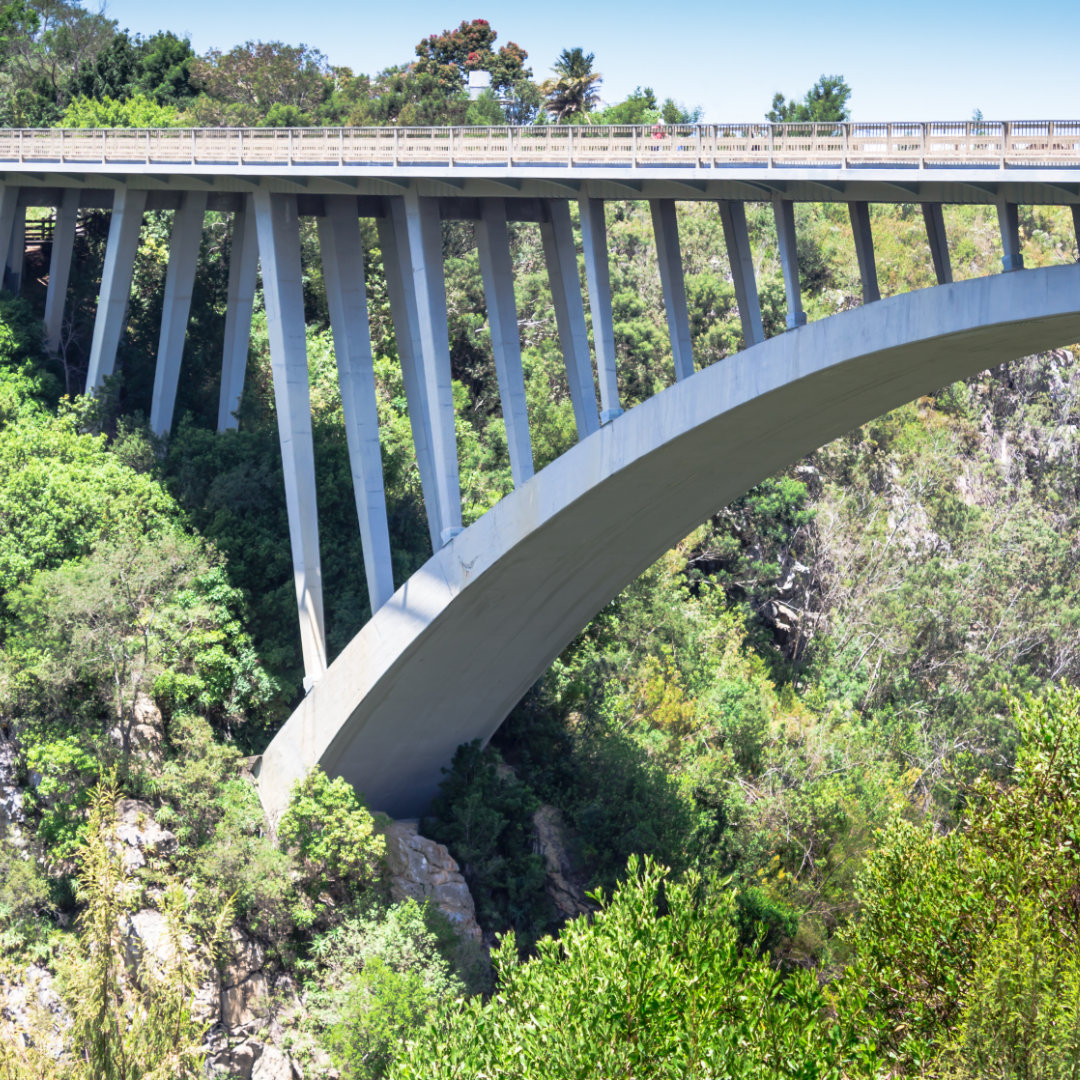 Development Finance
SRI Executive partners with international finance institutions, including multilateral development banks, grant bodies and impact investors. These organisations provide financial assistance and sustainable business solutions and investments to address the world's key social issues.
Some of the finance organisations that SRI Executive has supported in their crucial mission includes the African Development Bank (AfDB), Asia Development Bank (ADB), Asian Infrastructure Investment Bank (AIIB), Caribbean Development Bank (CDB), European Bank for Reconstruction and Development (EBRD), European Investment Bank (EIB), Finance in Motion, Inter-American Development Bank (IDB), International Monetary Fund (IMF), Organisation for Economic Cooperation and Development (OECD) and the World Bank Group.
Sustainability
SRI Executive collaborates with sustainability organisations that address climate and the environment, agriculture and agri-research and renewable energy and clean technology. Our clients transform energy, agricultural and urban infrastructure and industrial systems, as well as advocate for conservation and environmentally friendly practices that mitigate the impact of climate change.
Some of SRI Executive's very first clients were sustainability organisations, and we are deeply committed to these critical issues and supporting our clients to achieve their goals. Examples of the sustainability organisations we have partnered with include One CGIAR, UN Environment Programme, United Nations Framework Convention on Climate Change (UNFCC) and the World Wide Fund for Nature.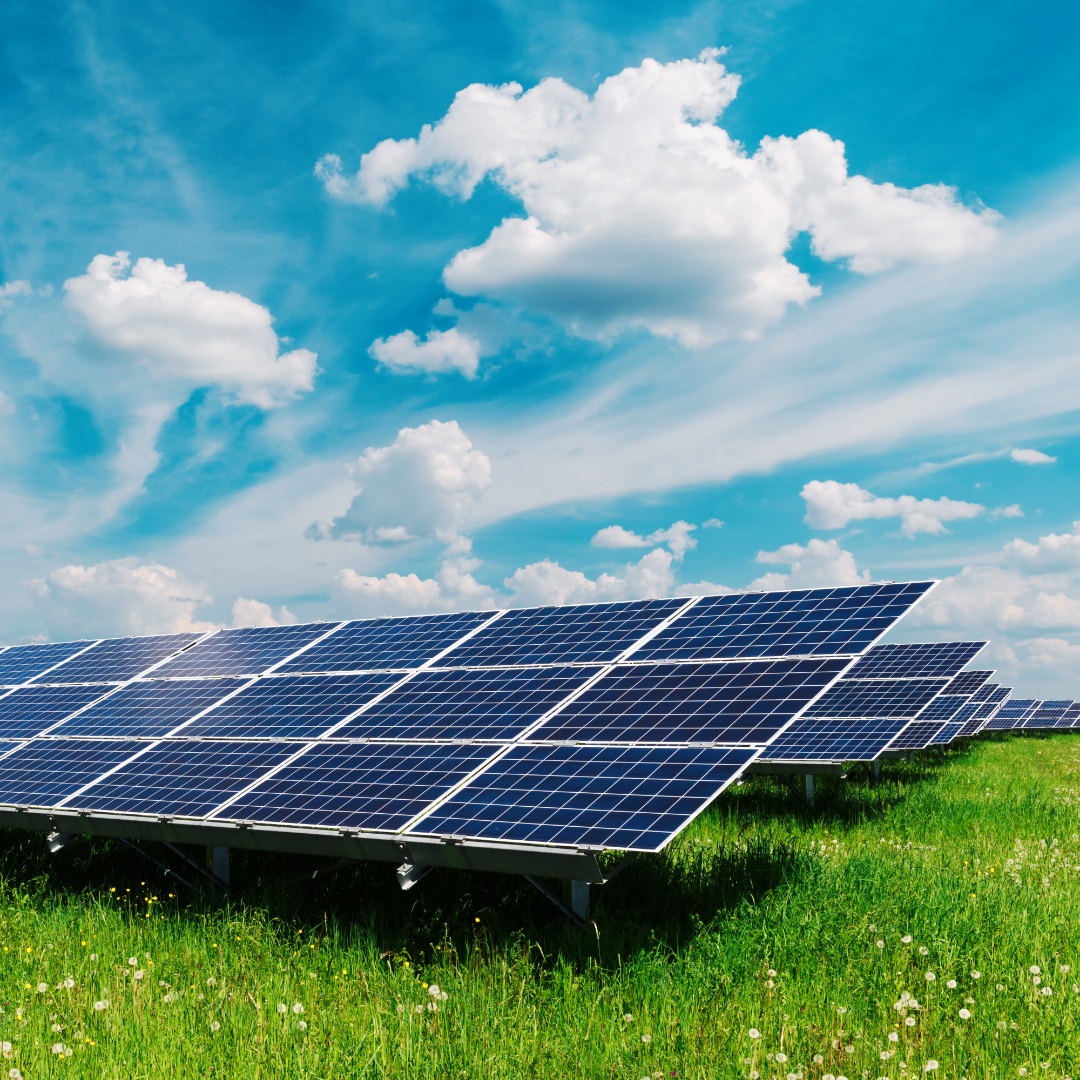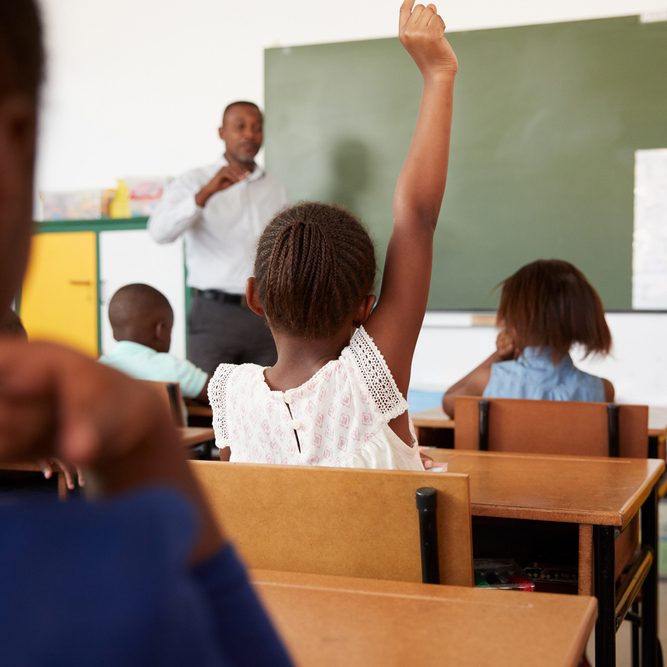 Education
SRI Executive collaborates with organisations that support access to education for the most disadvantaged children across the world. We also partner with leading research and development institutes and universities. These organisations cut across disciplines to find solutions to the world's most urgent challenges. They have the potential to dramatically improve the wellbeing of people across the globe.
SRI Executive works with all of these organisations to identify leading experts in their field and develop exceptional leaders, as well as co-create strategies that pave the way for positive global impact. Examples of education-focussed organisations that we have worked with include ADAPT – Science Foundation Ireland (SFI) International Research Centre, Asian Institute of Technology, Cornell University, Education Practice – World Bank, John Hopkins University, London School of Hygiene and Tropical Medicine, Trinity College Dublin and UNICEF. Our Latest Insights
Read our latest insights on the global development sector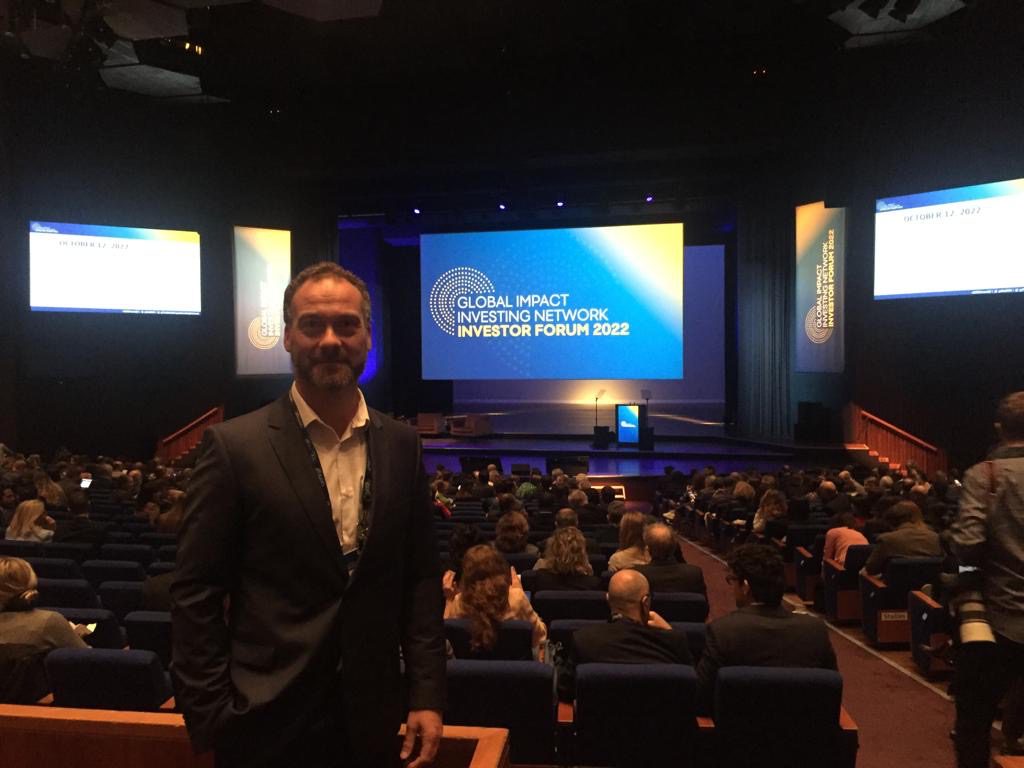 Attending the GIIN Investor Forum
We attended the Global Impact Investing Investor Forum in the Netherlands. Read about our experience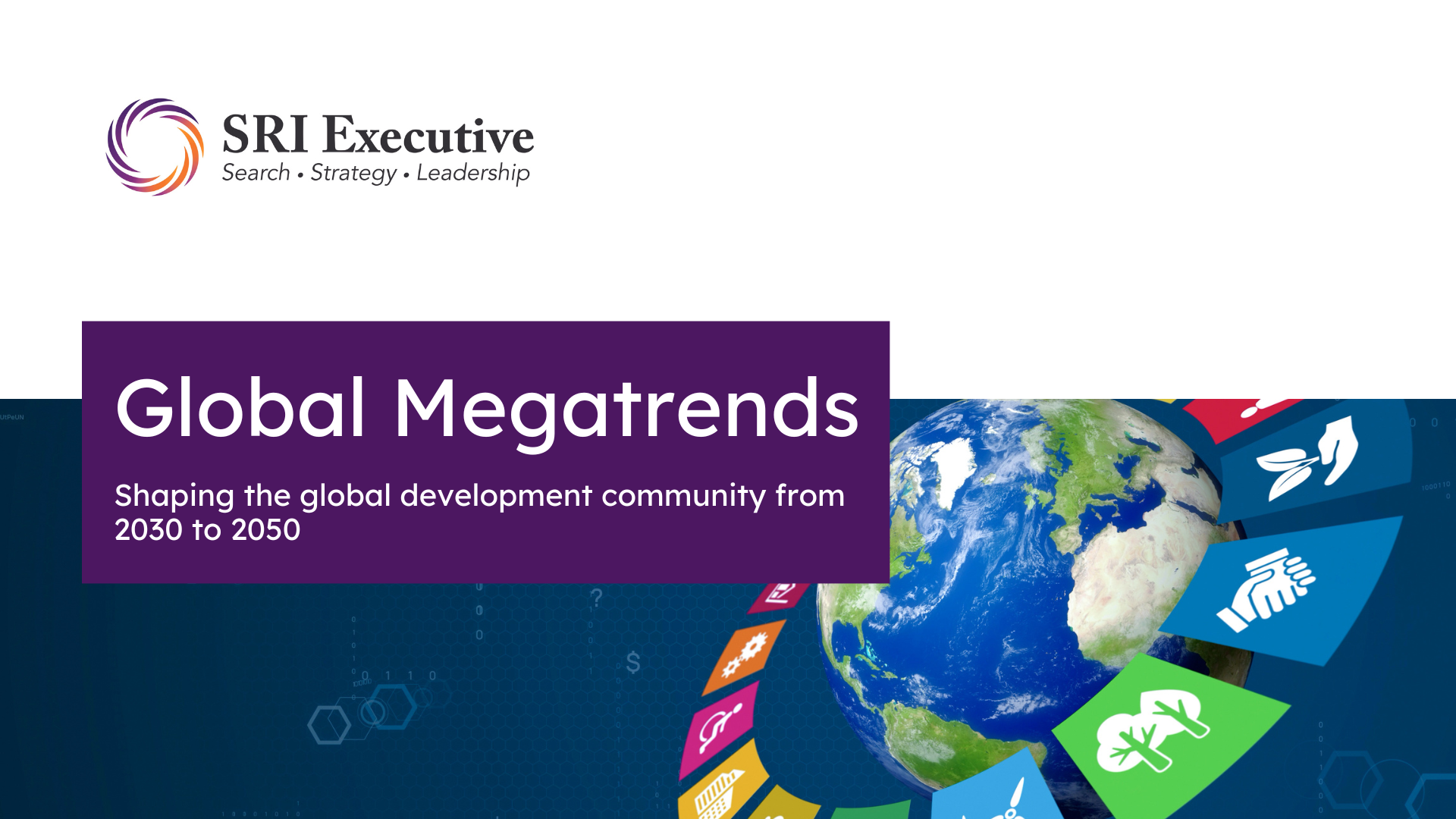 Global Megatrends: Shaping the global development community from 2030 to 2050
What Does 2030 look like for the Global Development Community?
Building a development organisation's strategic plan on an evolving and uncertain world stage is a challenge.
Find a consultant
Speak to a Consultant about partnering with us
Get in Touch
Contact SRI Executive to learn more about our work
Explore Opportunities
Search the current vacancies led by SRI Executive
Stay Connected
Submit your contact details to stay connected with
SRI Executive